VAL-U Advisory's aim is to be a trusted consulting partner to provide value added to its Customers.
Testimonial from Clients as well as Getting the opportunity to share insights with professionals are our meaningful proof of trust and success of what we deliver to them.
Testimonials:
Client: Chinese National Pharmaceutical Packaging Association (CNPPA), NGO in China whose purpose is to to develop Chinese capabilities for Pharmaceutical Packaging.
Purpose: Provide insights to improve overall quality in steriles with focus on packaging and End to End supply chain risks during conference held by the biggest Chinese organization on pharmaceutical packaging to help local Companies to raise their standards.
'Both we the organizer and conference attendees harvest a lot from your abundant and insight speech, especially for the quality control and audit of packaging company, you are an experienced expert in the field. But, because the speech time is limited, we hope to have another chance making cooperation.'
Mrs Gao – Deputy Secretary General – China National Pharmaceutical Packaging Association
---
---
Client: A major global events-led marketing and communications services business Company
Purpose: Perform a training for 20+ people of its team to educate and improve their knowledge in some Pharmaceutical aspects.
'Frederic is a very knowledgable pharma professional and it was a pleasure working with him. Through giving a very insightful, detailed yet easy to understand presentation about the role and challenges of packaging within the pharmaceutical supply chain, Frederic contributed hugely to increasing the market specific knowledge of our team in Amsterdam. His presentation received a lot of positive feedback. I would be happy to work with Frederic again in the future'
Client's Event Director
'Frederic is a very charming and knowledgeable presenter. (…) I would therefore recommend anyone to work with Frederic in the role of either a presenter or consultant.'
Client's Brand Director Growth Markets Pharma
Conference / Publication:
Speaker at CNPPA annual conference – June 2015  – China
Sole non-Chinese Company speaking at the Conference. Speech to share insights on 'how to source safe and reliable pharmaceutical packaging through managing End-to-End Supply Chain risks'
Speaker at CPHI / InnoPack Shanghai – June 2015 – China
Share advice on 'how to lead and manage pack change in pharmaceutical environment'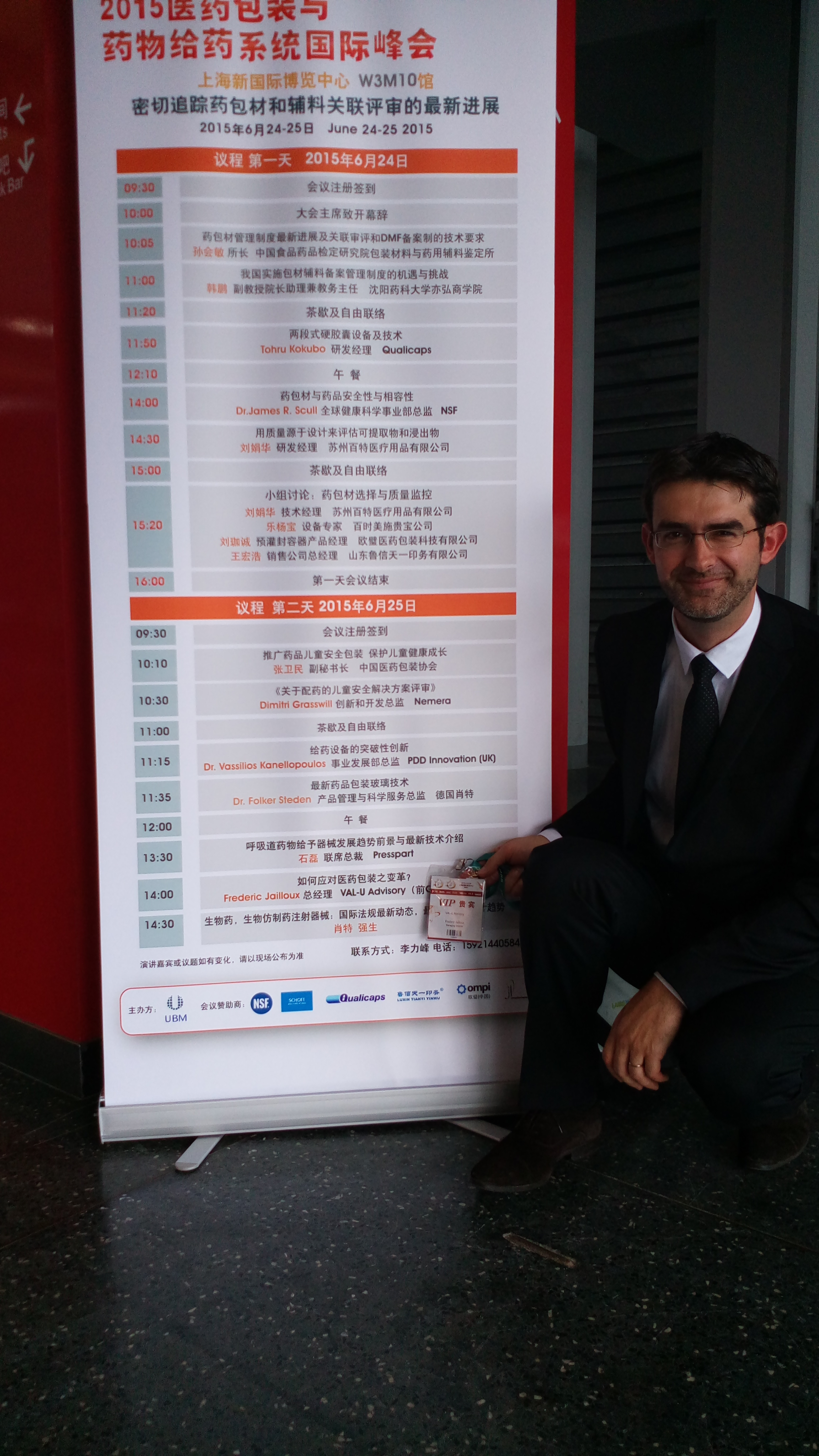 Speaker and Trainer for 20+ people in Amsterdam – November 2015 – the Netherlands
Train and educate a client's team on Pharma, its environment and its constraints, the place of pharmaceutical packaging within its supply chain and through the life of a medicine
Speaker at the 'Procurement workshop' co-organized by BIOMEDAlliance and the Pole 'Cancer-Bio-Santé'  in Toulouse – January 2017 – France

Help attendees to understand Big Pharmaceutical Companies' Procurement in order to better bespoke their clients' relationship and approach, so they can increase their success rate.
Speaker at FEVE's annual conference in Venice – April 2017 – Italy
Share Medicine and pharmaceutical packaging market trends, provide an estimation of the potential impact (with area of focus and for action) for the manucturers of moulded glass packaging supplying the pharmaceutical industry.
Moderator at Pharmapack Europe 2018 roundtable  in Paris – February 2018 – France

Lead a rountable  with three professional experts working for different Pharmaceutical Companies within various Departments (Quality Assurance, Packaging Development and Procurement) to talk about the 'Expectations toward packaging suppliers in order to limit variation and reduce customer / client impact, main challenges and outcome'.
Interactive Q&A session with the audience during the last part of the rountable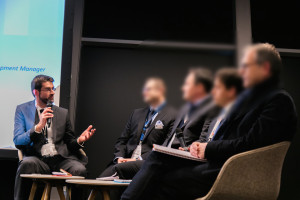 Press articles mentioning VAL-U Advisory:
ChineseWorldNet – 12th July 2015 – CPHI Shanghai 
Pharmacy&Packaging: 6 pages article published as first paper of the 5th 2015 issues (October/November 2015)
CCI mag (N°01 – Janvier 2016 – Edition Brabant Wallon – Hainaut – Wallonie Picardie) – Page 42
Agenda of the 'Procurement workshop' co-organised by BIOMEDAlliance and the Pole 'Cancer-Bio-Santé' in Toulouse in January 2017
2018 Edition of Pharmapack Europe website and brochure page 5
FEVE website – organization of the conference for CPHI Pharma Insight briefing